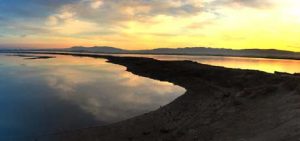 The Position
The Information Systems Analyst will work in the Software Services Unit to support Infor CloudSuite. This person will be a key player in a small team. The organization is in the process of implementing a new enterprise resource system for its human resources, financial and procurement functions. Therefore ERP experience in the technical and functional support of Infor CloudSuite in any of the modules is very important. Development and maintenance of interfaces as well as day-to-day end user application support is required.
The Ideal Candidate
The Ideal candidate will be a team player with good communication working in a small but well organized unit. This unit serves approximately 1000 users so the person best suited is one that likes and has experience in ERP application support, maintaining the systems that help the organization work efficiently.
Because the organization is implementing a new ERP system, some experience and knowledge of Infor CloudeSuite is a must. This person should also be well qualified working with ad-hoc queries and reports in ISD, BI and Birst. They will be able to design and develop customizations and interfaces to meet business needs. At the same time, they should be willing and able to professionally manage customer inquiries and issues.