As a boutique firm, K&A Recruiting is focused on individual clients and your specific recruitment needs.
Our team is ready to support you at any level you wish – providing sourcing expertise, full-cycle recruitment at the start of your search through the start date of your newest employee, and everything in between.
Executive Search – Full Cycle
A full cycle recruitment begins with a kick-off meeting with the agency's hiring team to understand your unique needs and ideal candidate profile. We work with our designer to generate a customized brochure and develop a marketing campaign for the recruitment. From there, you can be confident that K&A's team is working hard to source a diverse pool of highly qualified applicants. Because we do not take on a large number of recruitments, each recruitment receives our team's full, dedicated attention and care.
We pride ourselves in being transparent throughout the process, willing to share information regarding the applicant pool along the way and delivering a quality pool to our clients. We will coordinate interview panels, develop performance exercises and interview questions, and stay with you all the way through pre-employment steps and salary and hire date negotiation to ensure a successful placement.
Mid-Management and Staff Positions
Because we have past internal public agency experience, we are well versed in civil service and at-will recruitments. At a lower cost from the executive search options, we provide full and partial cycle recruitments for mid-management and staff level positions and can work within your applicant tracking system as well. Though we do not offer a menu of written exams, we can seamlessly work with your testing vendor to complete any written examination steps you may want to include in the process. We are here to help you with those hard to hire positions and when you need a third party to conduct sensitive recruitments.
Executive Search – Partial
A partial cycle recruitment can be customized to your agency's needs and budget. We are ready and able to provide a brochure and marketing, provide only our sourcing services, be brought into the process for background and references, or any combination of partial services you may need.
Sourcing Candidates
Sourcing a diverse pool of qualified candidates is what we do best. We have a unique advantage in that we have built a strong network of public sector professionals from over 36 years in business, serving public agencies full-service human resources needs. Our network is vast as we develop relationships with a variety of individuals in all levels of positions through the studies we conduct. Additionally, we leverage modern sourcing methodologies and technologies for a robust and advanced sourcing strategy that will attract hard to find passive job seekers.
Background Investigations and References
We are ready and able to provide a neutral, third party approach to providing background and reference services, either as part of the full cycle or partial cycle recruitments. We have vendors who can assist with simple backgrounding or for more in-depth needs, including law enforcement backgrounds. We conduct a thorough and detailed reference and employment verification process. Our priority is ensuring that we collect relevant information, within legally compliant parameters, that allow you to make a confident hiring decision.
We build enduring relationships
K&A Recruiting provides personal attention to and creates long-term relationships with our clients. Because we care about and understand your organization's people, culture, leadership, and unique needs, we identify highly qualified candidates to support your goals.
We value strength in diversity
We source top talent reflective of the communities you serve. With our focus on inclusion, networking and partnering with minority-based associations, utilizing bias-reducing tools, and drawing from our own employees' certification training, we are leaders in public sector Diversity and Inclusion.
We leverage innovative search technology
K&A Recruiting uses advanced programs and unique sourcing methods to identify candidates which traditional recruiting strategies might have missed. We continuously gather and analyze important data points and are always looking ahead at how we can use information technology to better serve you.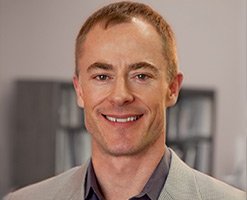 Chief Executive Officer
Georg brings over twenty (20) years of management-level human resources experience to Koff & Associates including over fifteen (15) years of recruiting experience in the public sector. He is responsible for ensuring that Koff & Associates delivers the highest quality of services to its clients. Georg joined K&A in 2003 and has been the firm's Chief Executive Officer since 2005. See Georg's full bio.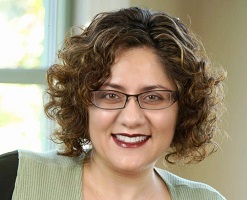 Recruitment Manager
golbou's professional qualifications include over fourteen (14) years of experience in the Human Resources field, most recently serving as a Deputy Director and Director at County and City agencies in the public sector. She works closely with Georg, Richard, and the rest of the K&A Recruiting team to provide recruitment support at all levels. See golbou's full bio.
Recruitment Manager
Richard has ten (10) years of experience recruiting in a wide variety of sectors and disciplines, including technical, engineering, human resources, water/wastewater, landscape architecture, building regulation, urban planning, and financial. His experience encompasses entities of all sizes, from smaller special districts to the largest cities in California. See Richard's full bio.
Recruiting Coordinator
Nina currently serves the Koff & Associates team as recruiting coordinator. She strives to exceed our client's expectations while assisting the recruiting team in candidate sourcing and review, and administrative functions. See Nina's full bio.
Michelle Chenault
Technical Writer
As a technical writer with Koff & Associates, Michelle works closely with the recruitment team to prepare proposal responses to Request for Proposals/Quotes. She specializes in the professional services sector, with over 12 years' experience primarily in operations, project management, and technical writing.
She holds a bachelor's degree in political science from San Francisco State University and a master's degree in business administration from Mills College Graduate School of Business.