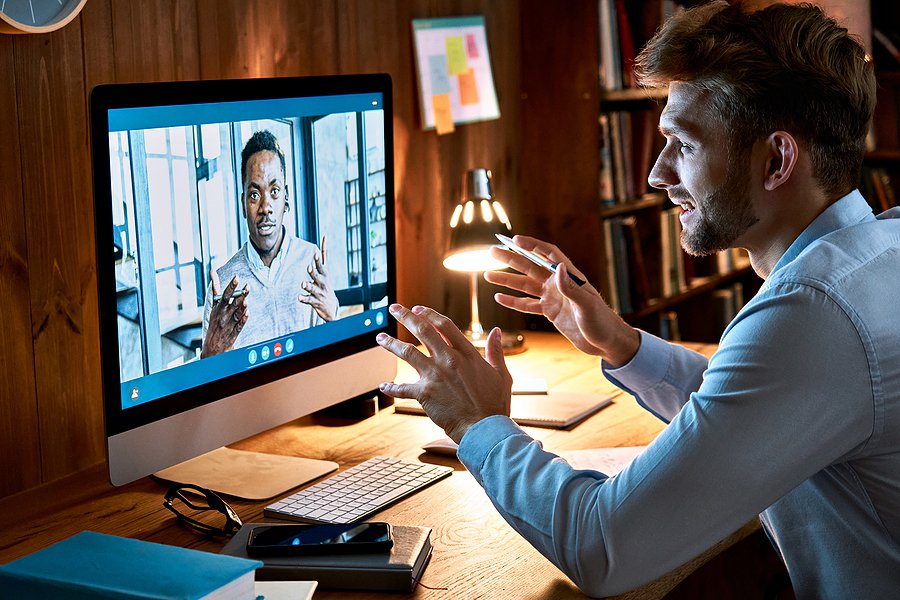 By: K&A Recruiting
Nine months into the pandemic, people are feeling fatigue. Within the scope of our recruitment work, we are seeing this feeling manifest during virtual interviews. As the months of isolation and social distancing have stretched on, our recruiters have noticed a slow and steady relaxing of baseline standards for interviewees. For example:
Slumping in the chair
Lack of charisma or personality
Casual tone of voice
Lack of understanding of job and/or agency
Less effort to create a professional space
With extraordinary rates of unemployment, now is the most crucial time to nail down advantageous interview techniques.
Here are 5 tips to present your best self in virtual/video/phone interviews.  
Tip 1: The environment
Create a clean, well-lit space with natural light, if possible.
Carve out a quiet, isolated area for your interview.
Tip 2: Personal appearance and attire
Dress for success! The good news is that you only need to dress professionally from the waist up.
Tip 3: Interview preparation
Have the job description in front of you.
Do in-depth agency research: leverage on-line, LinkedIn, agency website.
Make sure you know who you will be speaking with, for example, their title and agency role.
Prepare potential interview questions and practice what you would say out loud.
Run a mock video interview with a friend or record yourself and play it back. Orient your position so that you are speaking towards the camera.
Tip 4: Your voice
Speak clearly and slowly.
Tip 5: Follow up
Send a quick, personal thank you email to each person you meet.
With minimal effort to follow through on these simple tips, you can bring your best self to interviews and set yourself up for virtual interview success.
Check out current job opportunities