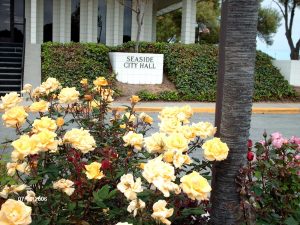 The Positions
The City of Seaside's Engineering Department is recruiting for two crucial positions, Associate Civil Engineer and Senior Civil Engineer. Both positions will report to the Public Works Director/ City Engineer. These experienced professionals will lead the City's engineering projects from planning and design to construction and close-out. The successful candidates will perform a wide variety of professional engineering work in support of the City's Capital Improvement Program (CIP), land development, traffic engineering, public works, infrastructure, and departmental operations.
Senior Civil Engineer
The ideal candidate will have full supervisory experience within a professional engineering series. The position requires direct experience planning, organizing, supervising, reviewing, and evaluating the work of professional engineering staff and serves as the point of contact to internal management staff. The candidate will have experience serving as a project manager for complex professional engineering activities including: Environmental program planning, compliance design, construction land development engineering, traffic engineering, water resources engineering, and other related projects. The candidate will have experience ensuring that all applicable laws, regulations, and City Policies related to capital improvement, land development traffic and transportation, and water utility infrastructure are actively followed.
Associate Civil Engineer
The ideal candidate will have experience in leading professional engineering projects in capital improvement. They will be comfortable managing projects from start to finish and will serve as a technical resource and/or advisor during all phases of the project. The ideal candidate will be able to perform the full range of professional and technical engineering work with only occasional instruction or assistance as new or unusual situations arise. The candidate needs to be a self-starter with the ability to provide exemplary customer service to both internal and external customers.
Please check the Job Brochure or Apply Here links for more information.