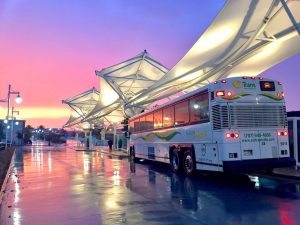 The Ideal Candidate
Given the issues and priorities facing the STA, the Director for Projects must be a motivated and flexible self-starter, and a team player who enjoys moving projects forward in a fast-paced and challenging environment. The ideal candidate will be a dedicated professional who blends the best aspects of leadership and technical competence, and who is committed to problem solving and customer service. A technical background in transportation project management, including planning and programming is advantageous. Experience in project management, delivery and coordination with Caltrans is preferred.
Summary of Responsibilities
The Director of Projects is responsible for planning, organizing, directing and coordinating the work of the department; monitors and leads consulting teams on the progress of different engineering projects that STA is directly involved as a lead or co-lead agency including reviews the work of professional engineers; and represents the agency before official bodies, regulatory agencies, contractors and the general public. The work also includes coordination among the STA's member jurisdictions, the Metropolitan Transportation Commission (MTC), the California Department of Transportation (Caltrans) and the California Transportation Commission (CTC) regarding the delivery of transportation projects, programs, and the allocation of funds. Financial responsibilities include overseeing the STA budget processes, grant writing, project management, and allocation of regional, State and Federal funds to STA as well as local agencies.
Please check Job Brochure for more detailed information!