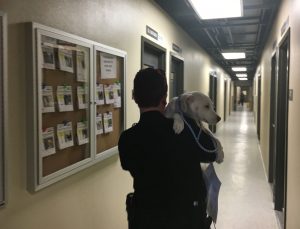 The Ideal Candidate
The ideal candidate will be a dynamic and insightful service-oriented leader with strong supervisory and budgetary abilities and have a solid understanding of current animal service principles and practices. Excellent interpersonal skills are necessary to promote a team-oriented working environment and a culture of accountability, responsiveness, and trust. The successful candidate will be a self-motivated, hands-on contributor who is goal and solutions-oriented, and is capable of program implementation through collaboration, building strong partnerships with businesses, associations, and other key stakeholders.
Demonstrated leadership and a role model with a positive presence who demonstrates initiative, is action-oriented, exercises good judgment, treats others with respect, and is open and approachable.
An active problem solver who anticipates and responds to problems in a timely manner, develops alternative solutions, and is able to bring resolution to issues quickly, involving others as needed.
Please check the Job Brochure for more detailed information!