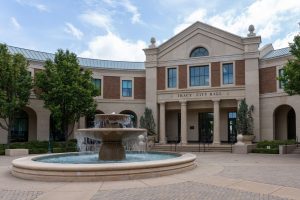 The Ideal Candidate
The ideal candidate will be a confident, honest, and experienced City Attorney able to lead a small staff of two other attorneys and one legal assistant, while building strong relations with city staff and city council. The City Attorney must have high integrity and engender a high level of trust and credibility, excellent communication and interpersonal skills necessary to articulate complex legal issues in laymen's terms and have the ability to build consensus and solid relationships. A background in municipal issues such as land use and land development, housing, homelessness, cannabis codes, JPA's, and ethics are instrumental for this position, as is experience in labor negotiations. The successful City Attorney will have a track record providing city council with clear data and objective legal opinions, as well as options and alternatives necessary to allow for good decision making.
Operationally and administratively, the City Attorney must provide cost-effective solutions in managing external services and legal contracts as well as ensuring that an efficient system of workflows and processes result in expedient turnaround for legal services.
The City Attorney is expected to provide creative, balanced, and practical legal approaches to city operations. A participative management style with a collaborative, team-oriented approach would be an ideal fit in this assignment. A keen sense of political acumen, while operating in an apolitical fashion, are also critical attributes for this role. This is an excellent opportunity for a seasoned professional to work with a passionate city council in a growing and changing community to bring positive support in the best interests of a deserving community.