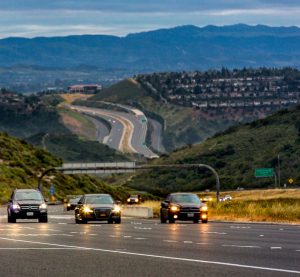 The Position
The Chief Innovation Technology Officer (CITO) reports directly to the Chief Executive Officer and is a newly created position that directs and oversees all aspects of TCA's technology environment and innovation initiatives, coordinating with management, directing the activities of TCA's technology staff and working with consultants, private industry and academia to develop workplans to achieve the Boards' directed outcomes. The CITO is also a significant contributor to the Agencies' Strategic Plan development and execution. The CITO will bring a current knowledge of and future vision for leveraging information and technology with the task of protecting privacy and goals of safeguarding revenues and employing new technologies and innovative strategies to realize cost efficiencies, improve on-road communications and enhance safety and mobility.
The Opportunities
The Chief Innovation & Technology Officer will be responsible for leading the development of the technology strategy and roadmap through collaboration with executive and management staff, private industry and academia to ensure integration with TCA's strategic planning process by:
Protecting TCA's technology environment (systems, data and revenues) through rigorous application of cyber-security policies, best practices, adherence to applicable laws and standards and third-party audits/attestations.
Collaborating with executive leadership and business partners to define and execute a strategy for innovation research, evaluation, implementation and operation.
Setting the mission and vision for the Agencies' technology investments to foster a forward-looking transportation industry and customer-oriented culture and mindset.
Serving as a trusted advisor and building/maintaining relationships with other executives and departmental leaders to develop a clear understanding of business needs; ensuring cost-effective and innovative delivery of IT services to meet those needs.
Overseeing the administration of all departmental functions, including information systems development and support, network infrastructure engineering and operations, end-user technical support, records management, research, information security and disaster recovery.
Directing preparation and administration of the departmental budget and inclusion of expenditures in other departments.
Managing the work of contractors and consultants in the study, design, development, implementation and maintenance of the information systems and related projects.
Representing TCA with outside agencies, organizations and interdepartmental task forces and committees.
Preparing written and oral reports to TCA management and the Boards of Directors.
Providing leadership, coaching and direction to the IT staff by developing a workforce with the appropriate mix of business knowledge, technical skills and competencies required to successfully maintain line of business systems and operations, ensure core IT functions are reliable, stable and efficient and deliver strategic goals and objectives.
Contributing to ensuring that the diversity, equity and inclusion approaches, policies and programs of TCA are carried out.
Undertaking research activities to:
Develop opportunities to enhance driver safety, increase customer usage and maximize on-road collection efficiencies.
Take advantage of emerging technologies to achieve economies of scale.
Leverage advanced in-vehicle communication technologies to reduce operating costs and enhance on-road communication with customers.
Please check the Job Brochure for more detailed information!