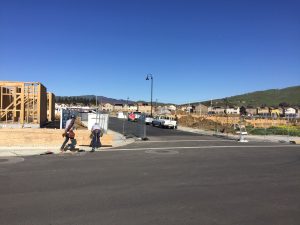 The City of Fairfield Building Safety Division is recruiting for the vital position of Building Engineer (Civil)-Plans Examiner, formally called an Associate Civil Engineer.
Under general direction from the Chief Building Official, a Building Engineer exercises technical and functional supervision over support personnel. A Building Engineer interprets and explains City requirements and policies to developers and contractors as well as designs and writes specifications for City projects. Additional duties include reviewing plans and associated calculations/specifications for building construction, improvements, changes of use and alterations for compliance with applicable building codes and regulations.
Work is performed primarily in an office setting with frequent interruptions, deadlines, complaints, and peak workload periods.
Please check the Job Brochure and Apply Here links for more detailed information!