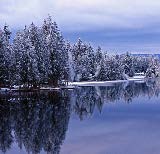 This position will:
Assume full responsibility for all Administrative Services departmental services, programs, and activities.
Oversee human resources services, strategic plans, policies, and standards; employee and labor relations; recruitment and selection; comprehensive classification, job evaluation, compensation, and benefits administration activities.
Direct Safety and Workers' Compensation programs, evaluate return-to-work options, and ensure compliance with mandated requirements.
Serve as the chief administrative and human resources advisor to the Deputy City Manager.
Please check the Job Brochure and Apply Here links for more detailed information!