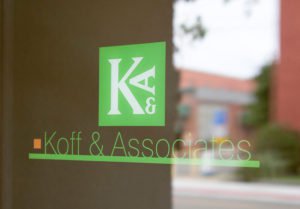 ABOUT US
Koff & Associates, a Gallagher Division, is a full-service human resources consulting firm headquartered in Berkeley, CA. Koff & Associates specializes in custom services in strategic planning for the management of human resources. We help our clients address the people side of their business. We work in a straightforward, collaborative manner, offering our clients sound analysis and practical solutions to organizational challenges.
THE POSITION
This is a full-time position working alongside a small and intimate administrative team. Tasks include:
Support of executives and project managers on a project basis;
Proofread contracts, brochures, marketing materials, and internal documents;
Preparing, updating, and formatting documents and reports; includes converting Word and Excel to PDF and merging documents;
Developing spreadsheets by inputting relevant data and maintaining their integrity;
Event and travel coordination;
Serving as liaison with outside IT firm by email and phone re computer issues. Be point person for techs working onsite; and
Performing general office duties.
REQUIREMENTS
High school diploma (or equivalent experience);
4 years of administrative experience;
Strong Microsoft Suite and Acrobat Pro skills; advanced knowledge of Excel is desired;
Demonstrable experience supporting executives on a project-by-project basis is important;
Experience supporting professional services firm is a must;
Ability to take initiative as well as direction;
Highly detail-oriented;
Excellent communication skills, both oral and written;
Ability to maintain confidentiality;
Ability to handle multiple projects or tasks, and adapt to a fast-paced environment; and
Positive, can-do attitude and ability to keep up with volume of project support.
WHAT WE OFFER
Competitive salary and comprehensive insurance (medical, dental, vision, life) and retirement for full-time employees;
Paid time off;
A supportive team environment; and
A great Berkeley location with the option to work remotely.
HOW TO APPLY
To be considered for this position, please follow the Apply Here link!