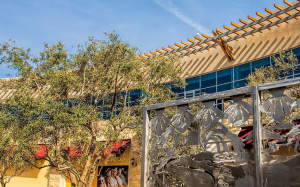 The Ideal Candidate(s)
The ideal candidate will have public sector experience, be well-versed in modern principles and practices of engineering, and possess solid communication skills. As the position interacts with a variety of internal and external stakeholders, exceptional interpersonal skills are of the utmost importance. The successful candidate will have a proven work history of growth, the ability to effectively implement projects, and interact with staff professionally and positively. These positions are ideal opportunities for individuals that are seeking personal and professional growth, and would like to make a difference in disadvantaged communities.
Associate Traffic Engineer
Salary range $72,829.33 – $121,393.79
The Associate Traffic Engineer is responsible for designing traffic engineering systems including lights, signals, stripping, alignments, sidewalks, and medians. Incumbents occasionally provide training and exercise technical and functional supervision over lower-level traffic engineering staff during projects.
Please check the Job Brochure for more detailed information.
PLEASE NOTE: The City is only hiring for Associate Traffic Engineer and City Traffic Engineer (please see separate post) at this time.