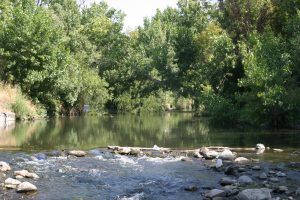 VALLEY WATER
Valley Water, manages an integrated water resources system that includes the supply of clean, safe water, flood protection and stewardship of streams on behalf of Santa Clara County's 2 million residents.
THE POSITION:
Reporting to the Information Systems Manager, the Senior Systems and Network Administrator leads and participates in complex technical assistance in support of a variety of information systems equipment hardware and software; performs network administration and troubleshooting duties. The Senior System and Network Administrator is an advanced-journey level position where employees perform the most difficult and responsible types of duties.
THE IDEAL CANDIDATE
The ideal candidate will have advanced knowledge of networking and distributed computing environment concepts, as well as a sound understanding of the principles of routing, firewalls, and client/server applications, experience with troubleshooting and issue resolution principles, methodologies and techniques. The ideal candidate will have team management and problem-solving skills, resourcefulness, initiative, strong organization skills, exceptional interpersonal and communication skills; be flexible, and able to adapt to change. The ideal candidate will be innovative; will develop and execute plans to identify and drive productivity improvements that enable the team to meet set goals. As with most tech positions, the successful candidate will have a strong desire to learn about new technologies.
EXPERIENCE & QUALIFICATIONS:
The following combination represents the minimum training and experience requirements:
Equivalent to sixty (60) semester units (two years) of college level or vocational coursework in computer science or a closely related field.
AND
Five (5) years of computer and/or network systems support experience and/or audio-visual systems.
Substitution: Directly related experience may be substituted for the required education on the basis of one year of experience for each year of education.
Special Requirement:
Possession of, or ability to obtain, an appropriate, valid California driver's license. Individuals who do not meet the driver's license requirement due to a disability will be considered for a reasonable accommodation on a case-by-case basis. Selected candidate will be required to successfully pass a medical examination.
To review the Classification Specification, please clickhere.
COMPENSATION & BENEFITS:
Monthly Salary Range: $8,467.33 – $10,831.60. Appointment will be made within this range depending upon qualifications.
Valley Water District offers a comprehensive benefit package including, vacation, holidays, and sick leave as well as medical, dental, vision, EAP, life and disability insurance. In addition, Valley Water participates in the California Public Employees' Retirement System (PERS). To view a summary of benefits, click here.
APPLICATION AND SELECTION PROCESS:
To be considered for this exceptional career opportunity, complete an application through Valley Water Jobs Page at: governmentjobs.com/careers/scvwd
The deadline to apply for this position is Monday May 17th.