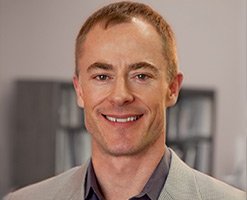 Georg fully understood the limited knowledge of our Board yet did an exceptional job ensuring that their needs were met without creating a bias perspective.
Georg has over twenty years of management-level human resources experience with an emphasis in organizational development; classification and compensation design; market salary studies; executive and staff recruitment; performance management; and employee relations, in the public sector, large corporations and small, minority-owned businesses.
After obtaining a Master of Arts in English and Russian and teaching credentials at the University of Vienna, Austria, Georg came to the United States to further his education and experience and attained his Master of Business Administration (MBA) from the University of San Francisco. After starting his HR career in Wells Fargo's college recruiting department, he moved on to HR management positions in the banking and technology consulting industries.
Over the last decade, Georg has shared his vast knowledge at public sector industry conferences for organizations such as CALPELRA, IPMA, and NPELRA. He has lectured and conducted workshops on subjects such as How to Conduct Classification and Compensation Studies, Performance Management, Succession Planning, and Recruitment. He holds the SPHR certification (Senior Professional in Human Resources).
Georg is responsible for ensuring that Koff & Associates delivers the highest quality of services to its clients as well as maintaining the firm's growth and profitability. He joined K&A in 2003 and has been the firm's Chief Executive Officer since 2005. In April 2021, after years of significant growth, Koff & Associates merged with Arthur J. Gallagher & Co. and Georg is now a Managing Director alongside Katie Kaneko.