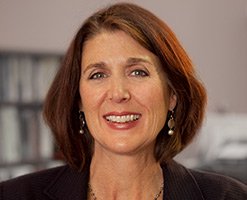 Katie is a total subject matter expert on class and comp work. She is reliable and works to understand and meet our needs. I am always confident when I work with Katie that her work product will be of the highest quality.
Katie has twenty-five (25) years of management level human resources experience, both as a human resources director and as a management consultant in the public sector, as well as the technology industry. She has extensive experience in compensation including equity plans and performance incentive programs, survey design and reporting, recruitment in both the public and private sector; staffing; classification and job analysis; compensation and job evaluation techniques, employee relations, retention strategies, infrastructure development; coaching; policy and procedure development; mergers and acquisitions; change management and employee training.
With a Bachelors in Business Administration, Katie started her career as a Certified Public Accountant (CPA) in an international accounting/consulting firm. She transitioned into Human Resources within the firm to become the Human Resources Director of the San Francisco office. She then moved into the technology industry where she served in leadership positions for high-growth, startup, and organizations in transition. Her primary focus in recent years has been in classification, compensation, recruitment services, and organizational development in the public sector.
Katie's experience gives her a broad knowledge of human resource management within diverse organizations. Her background provides her with a strong ability to understand the big picture, identify problems and solutions, and effectively implement them. Her skill set complements our current consultant base with additional levels of service areas. Katie joined K&A in 2003 and has been the firm's President since 2005. In April 2021, after years of significant growth, Koff & Associates merged with Arthur J. Gallagher & Co. and Katie is now a Managing Director alongside Georg Krammer.