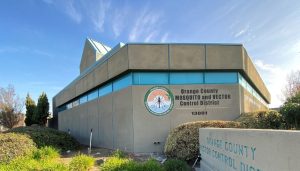 The Position
Under administrative direction, plans, organizes, manages, and provides administrative direction and oversight for all functions and activities of the Human Resources Department, including human resources administration, risk management, and employee relations; directs and administers comprehensive human resources programs and activities of the District, which include recruitment and selection, employee benefits administration, job analysis and classification, compensation, labor negotiations, employee development, engagement and training, and general human resources administration; formulates departmental policies, goals, and directives; coordinates assigned activities with other District departments, officials, outside agencies, and the public; fosters cooperative working relationships among District departments and with intergovernmental and regulatory agencies, and various public and private groups; provides highly responsible and complex professional assistance to the District Manager in areas of expertise; prepares and presents staff reports and other necessary correspondence related to assigned activities and services; and performs related work as required.
The Ideal Candidate
The ideal candidate will demonstrate exceptional interpersonal skills and a commitment to developing robust and long-lasting working relationships with their staff, all department personnel, and the Board. A person of the utmost integrity who exhibits a commitment to collaboration yet maintains an assertive balance when asked for assistance. The ideal candidate will have experience as a working manager in all areas of human resources in the public sector.
The successful candidate will be a working leader focused on providing customer service to District employees promptly and efficiently. The ability to attract and retain talent, train and develop, cultivate diversity and inclusion, and develop employee engagement programs is paramount.
Please check the Job Borchure for more detailed information!