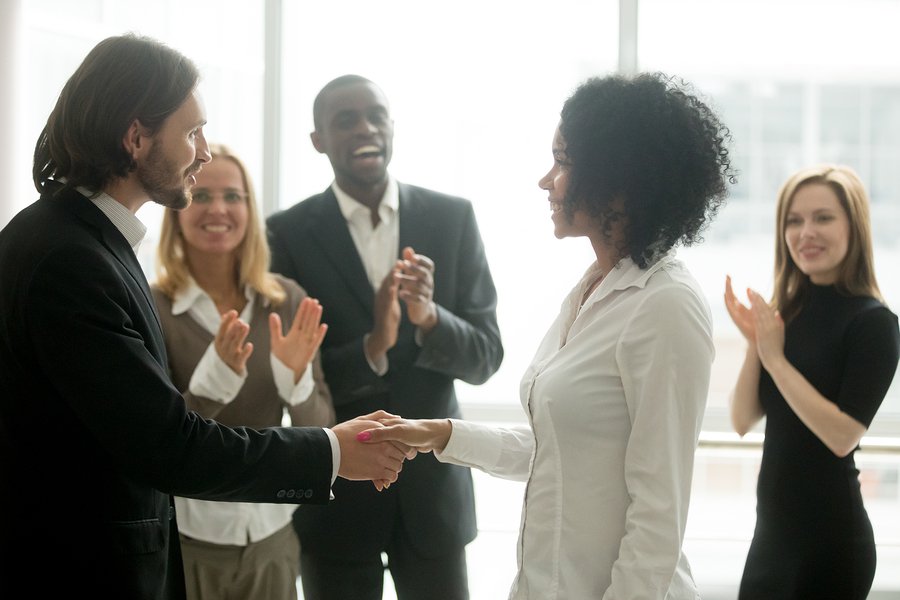 By:  Frances Trant, SPHR, SHRM-SCP, Senior Consultant
The title is more than an attention-grabbing headline. This article focuses on the critical need and importance to use positive forward-looking language when guiding the behavior of our employees.
Looking Back to See Forward
Where does our current workplace guidance come from governing how to behave? Most public sector organizations have created a group of policies that focus on meeting the letter of various laws; however, the names of the policies have pejorative connotations, i.e. Harassment policy, Drug and Alcohol policy, Discrimination policy, etc. We are sophisticated enough to know that we are not supposed to do what the titles indicate; however, the "old" nomenclature has established a less positive context for the workplace than what we suggest below.
California State Law
Let's look at what type of behavior the State of California ("State") is asking us to promote within our workplaces. AB 1825 and SB 396 (a new State law effective January 2018) both of which are included in the Fair Employment and Housing Act, Government Code 12940, require organizations of 50 or more employees throughout the State to train supervisors and ensure all employees are aware that they are not to harass, discriminate, or bully colleagues. Did you notice that harass, discriminate, and bully are negatively oriented words?
While many discriminatory and harassment behaviors have been clearly identified by the courts as unacceptable, the courts have yet to rule on a definition of bullying. Therefore, it is difficult to have an anti-bullying/bully-free workplace policy when the definition of bullying is currently still residing in the eyes of the people affected by disrespectful behaviors. Most trainings and policies focus on "do not" actions instead of encouraging positive interactions in the workplace. Think for a moment about what it would be like to turn the "do not" concepts around 180 degrees and start encouraging positive behaviors at work.
Intent vs. Impact
While the intent of the various State laws is positive, instead of providing a new way forward with positive language, we are instructed to not harass, not discriminate, not bully. This affects us in a way that causes cognitive dissonance in our brains. The brain reads "discriminate", "harass", and "bully" while the body feels negative sensations, which then prompt internal dialogues to begin on what employees are really supposed to do. What about creating positive focused policies and trainings?
Positive language compels us to act respectfully and find a way forward where we can interact in a respectful manner with everyone.
Positive Tone
We are encouraging our readers to set a positive tone by creating policy language using affirmative frameworks in which you can enhance your work place experiences. Does your workplace have a Respectful Workplace policy that focuses on having employees engage with respect, collaboration, dignity, openness, safety, and equality? High performing workplaces have well defined expectations of behaviors that promote positivity and civility. People easily understand how to be respectful, solution-oriented, polite, and resolution-oriented.
Teamwork and customer focused interactions excel in respectful workplaces. If it appears that employees are not behaving in a manner defined to be respectful by the organization, then their supervisor and/or teammates can help them understand how to be a better workplace citizen. Coaching for success has a much higher success rate than telling someone not to do something.
Instead of adding an Anti-Bullying policy to policy manuals/employee handbooks, we encourage agencies to add a Respectful Workplace policy that defines positively-focused respectful interactions.
Please contact us if you'd like support in crafting a tool that helps your employees focus on positive interactions.