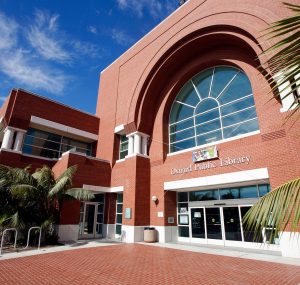 The Ideal Candidate
The ideal candidate must be a vibrant, collaborative, and innovative manager able to motivate and support staff through positive communication, build solid business relationships and partnerships, have excellent public speaking skills, and be able to manage difficult political waters. The Library Manager will be dedicated and committed to working with key stakeholders to ensure that the library embraces and addresses challenges and priorities while being a creative problem solver to continue revamping and creating high quality services.
City leadership is making financial investments and allocations that will increase staffing levels, provide for the purchasing of modern equipment, improve resources and renovations to build a prestigious library system that will attract and engage residents for years to come. This is an excellent opportunity for an optimistic leader with solid interpersonal skills and a passion for the mission of the library to engage staff and the public about the opportunities that lay ahead.
Please check the Job Brochure for more detailed information!