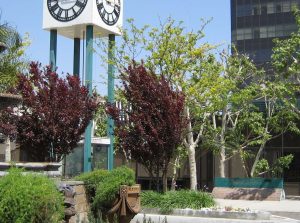 The Position
The Director of Community and Economic Development is responsible for managing, directing, and integrating the functions, programs and activities of the Planning Division, Building & Safety Division, Code Enforcement, and Economic and Housing Development. Responsibilities are broad in scope and involve highly sensitive and publicly visible operations, projects and processes that require a high degree of policy, program and administrative discretion and high ethical standards. The incumbent reports directly to the City Manager, advises the Mayor and City Council on departmental matters, and collaborates with a broad range of officials both internal and external to the organization, business leaders, development professionals and the general public to achieve the cities goals and objectives.
The Ideal Candidate
The ideal candidate is a dynamic, strategic leader and excellent communicator who can represent, promote, and market the City through participation with various local, state, and regional business groups and has experience in leading a successful community and economic development team. The successful candidate will possess a high level of technical proficiency and be a collaborative and inspiring staff manager with the desire to mentor and develop new employees while fostering a team-oriented working environment. The incumbent will be a hands-on manager with the demonstrated ability to direct and manage multiple priorities while exercising sound independent judgement, flexibility to adapt to changing priorities, and have the emotional fortitude, astute political awareness, and interpersonal skills to build solid staff and business relationships. The ideal candidate will have a passion for public service, especially serving an underserved community; an entrepreneur who recognizes this opportunity to assist in creating and establishing strategies for branding, reinventing, and stimulating the City of San Bernardino of the future.
Check the Job Brochure link for more detailed information.