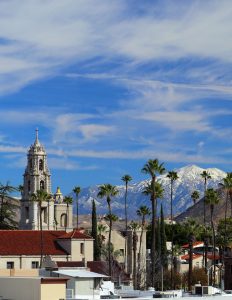 The Ideal Candidate
The ideal candidate is an experienced, innovative, and motivated finance professional who enjoys challenges and creative solutions and has a mentorship approach to managing employees. The Budget Manager will be expected to support a collaborative and transparent organizational culture. The successful candidate will have strong analytical skills
and a background in varied, complex municipal budgets. Effective communication and interpersonal skills are necessary to build and foster positive staff and interdepartmental relationships, as well as provide clear presentations and reports to leadership, various committees, and community groups. A manager with a track record providing support and guidance to a group of highly qualified professionals in a fast-paced environment, who creates a workplace of mutual trust, respect, and a family-type environment is highly desirable.
Key Attributes and Characteristics
A "roll up one's sleeves" type of leader who can foster strong, collaborative working relationships with all levels of City staff.
The ability to creatively communicate complex financial information to non-financial audiences verbally and in writing, using graphics, and simple, practical terms.
A willingness to leverage effective management and motivation of the Budget staff to research and recommend financial strategies and develop long-term financial plans, and perform complex financial analysis as required.
A management style that looks for continuous ways to improve processes, utilizes technology to create efficiencies, and factors in the current COVID-19, hybrid working environment to ensure continued fiscal responsibility.
A charismatic and humble leader who demonstrates confidence and high integrity, while providing excellent customer service.
An active lister, calm under pressure, possessing a positive attitude and a good sense of humor.
Please check the Job Brochure for more detailed information.