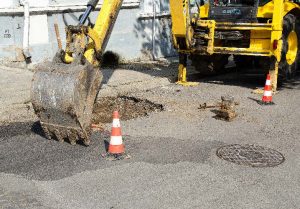 Position Highlights
This is an at-will position responsible for planning, organizing and directing the activities, work plans and programs and personnel in the management and operations of the City's parks, streets and utility systems, including water, sewer and storm water.
This position independently performs the most highly skilled duties to complete complex and difficult assignments in accordance with specific policies, procedures and practices.
Supervises and/or directs and administers the effective and efficient use of assigned personnel, funds, materials, equipment, and time to ensure safe and efficient use of all public work facilities and utility systems, and the protection of city assets as well as ensure tasks and projects are completed in a timely manner and within budget.
Responsible for applying a thorough and broad knowledge of modern methods, practices, and equipment utilized in the construction, repair, and maintenance of public works facilities, and of sound management and administrative principles and techniques.