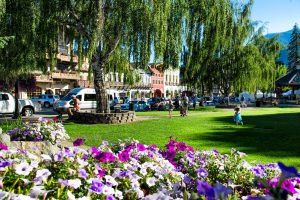 The Position: Major Function and Purpose
Appointed by and serving at the pleasure of the Mayor, the Administrative Services Director oversees all administrative functions, serves as the Mayor's representative to the community or other agencies as directed, provides project development and funding procurement for the city's objectives in cooperation with, and in support of, the other department heads. Recommends policy and implements policy as established by the Mayor and City Council.
The Ideal Candidate
The ideal candidate will be a dedicated, innovative, and proactive professional who possesses outstanding team-leading skills, high integrity and ethical standards, and independent judgment. The successful candidate will have strong communication and interpersonal skills to enable building and maintaining effective working relationships with fellow city staff, the Mayor, City Council, community, and business partners. The ideal candidate has experience working in small high-performing teams in local government and understands the dynamics of city service delivery in a high growth area with limited resources. The ideal candidate has the ability to work in a fast-paced environment, lead large projects from inception to completion with close attention to detail, establish and maintain working relationships at various levels. The ideal candidate leads by example and delivers outstanding customer service with compassion and empathy at all times.
Please check the Job Brochure for more detailed information!