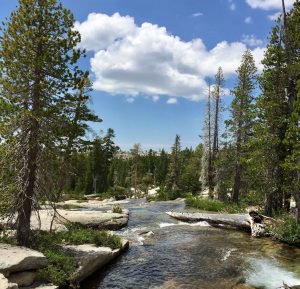 The Ideal Candidate
The ideal candidate will be an innovative, forward-thinking, and strategic leader with extensive management and administrative abilities. Excellent communication and interpersonal skills are necessary to build and maintain effective relationships with the Board of Directors, internal staff, partnering agencies, and the public. The successful candidate will be politically astute with the ability to interact with elected officials on matters that impact the District and community. Solid knowledge of wastewater and water issues and organizational structure, regulatory compliance, business practices and principles, and the budget process are essential. The ideal candidate will be a problem solver, who appreciates the need for teamwork and collaboration. South Tahoe Public Utilities District's next General Manager must be willing and able to manage people and the creative process with inspiration. The successful candidate must show the capacity to multi-task and manage diverse activities, programs, and staff, while leading with diplomacy, inclusive communication, and positive motivational leadership.
The ideal candidate will understand local, regional, County, Federal and State water issues, and trends as well as the Integrated Regional Water Management (IRWM) collaboration and funding process including regional, County, Federal and State entities. The position requires an inspirational leader, who is approachable, committed to fiscal accountability and system resiliency, and customer service focused. They understand the uniqueness of Lake Tahoe as an incredible place to live and work.
Please check the Job Brochure for more detailed information!