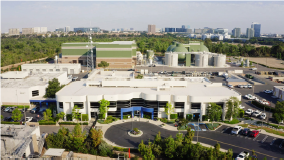 The Positions
The ideal candidate for Senior Human Resources Analyst is one with a keen understanding of Recruitment and Selection, with strong verbal and written communication skills, a consultative style and approach, and the ability to think strategically and translate concepts into actionable items. The Senior Human Resources Analyst performs highly technical and professional level support in the daily administration of recruitment and selection.
The ideal candidate for Human Resources Analyst will also participate in the administration and analysis of the District's benefit program operations including health, life, dental, disability, unemployment insurance, employee assistance programs flexible spending accounts, retirement and leave-of absence administration.
Please check the Job Brochure for more detailed information!