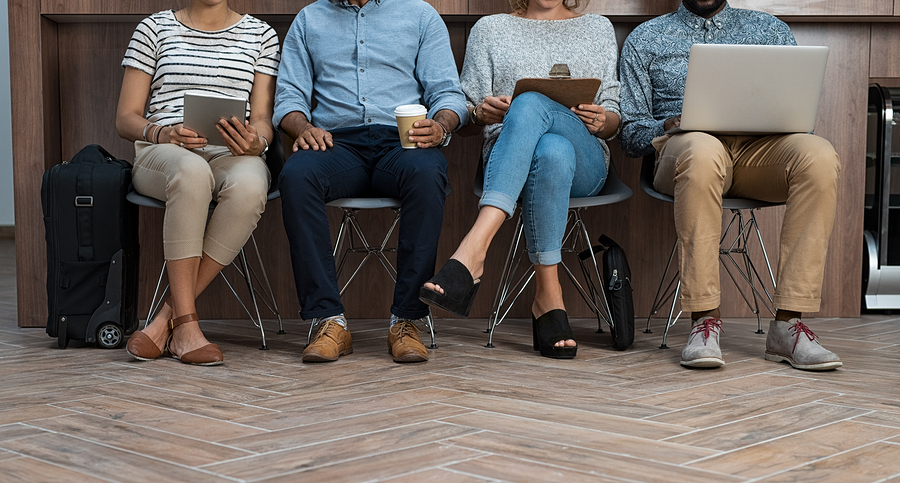 It has always been your strategy to have a plan for covering each position in your department just in case someone becomes ill or decides to leave. However, several of your employees have recently left and you find you have a gaping hole in the financial management of your organization. You have posted the positions on your organization's website and a few resumes have trickled in. Preventing the protracted wait for candidates is one of the areas in which Koff & Associates Recruiting excels.
Define the need
We start by making sure we truly understand the needs of your organization. What makes a candidate a good fit goes well beyond experience and education. We ask targeted questions, both of you and of the candidates, to find out whether there is a good fit culturally. We want to be sure that the candidate's management style, priorities, and workflow will all blend seamlessly into your organization.
Share the opportunity
 With that understanding, we craft a job announcement that provides an accurate picture of the community you serve, the mission of the organization, and how the job contributes to fulfilling your organization's goals and objectives. We strive to showcase the organization as an employer of choice, one that candidates are eager to apply to and work for.
We then go to work finding candidates for your position. We don't just wait for candidates to find out about the position. We start by casting a broad net through traditional industry and function-specific job boards. We go further by actively sourcing, searching for candidates using a number of different channels. Not only do we leverage our extensive network of public-sector contacts, our recruiting team uses state-of-the-art techniques and technology to find candidates who would be a good match whether they are actively looking or not. We deliver to you a well-vetted, carefully-analyzed set of candidates who are excited about interviewing with your organization.
Select the best
We guide you through the interview process, helping to craft a set of questions that go deeper than skills, abilities, knowledge, and experience. We want you to know how the candidates work and whether they will work well with you.
We keep the process moving so that candidate interest remains strong. In addition, throughout the process, we keep in touch with each candidate, answering questions and keeping their interest level high while learning more about them. By cultivating these relationships, we ensure that a candidate's enthusiasm about your organization grows.
What else can you do?
Ask recent hires and top employees whether they have anyone to recommend. Employee referrals often yield highly-qualified, dedicated individuals in whom you have a higher level of confidence from the start. They also come to you with the benefit of knowing about your organization.
You have the opportunity to leverage the strengths of your organization to position it as a great place to work. Your employees are your best advocates. We recommend using your website as a recruiting tool and packing it with testimonials from employees as well as pictures of a diverse group of employees engaged in their work. You can develop an employer brand about which people will talk in the way you want them to. You can even go beyond your website and use social media to increase the buzz. Since the words of employees are so much more powerful than anything that comes from HR in the eyes of potential employees, your current employees can become your greatest ambassadors. With some guidance, they can promote your organization and help you attract great candidates.
Lay the groundwork for future openings
Beyond that, you can be active and visible in both the community as well as with colleges and universities, developing your candidate pool before your openings even occur. When people see how much you care and how devoted your employees are, they become interested in you as a potential employer, ready to apply when an opening occurs. It works in the private sector and can work in the public sector as well. It's all about perception. You have the opportunity to draw the attention of the people you want to hire. K&A Recruiting can help you target, develop, evaluate and hire employees who can be instrumental in helping you achieve your organization's vision.
K&A Recruiting is an emerging leader in the public sector through decades of proven experience combined with a modern recruiting philosophy.