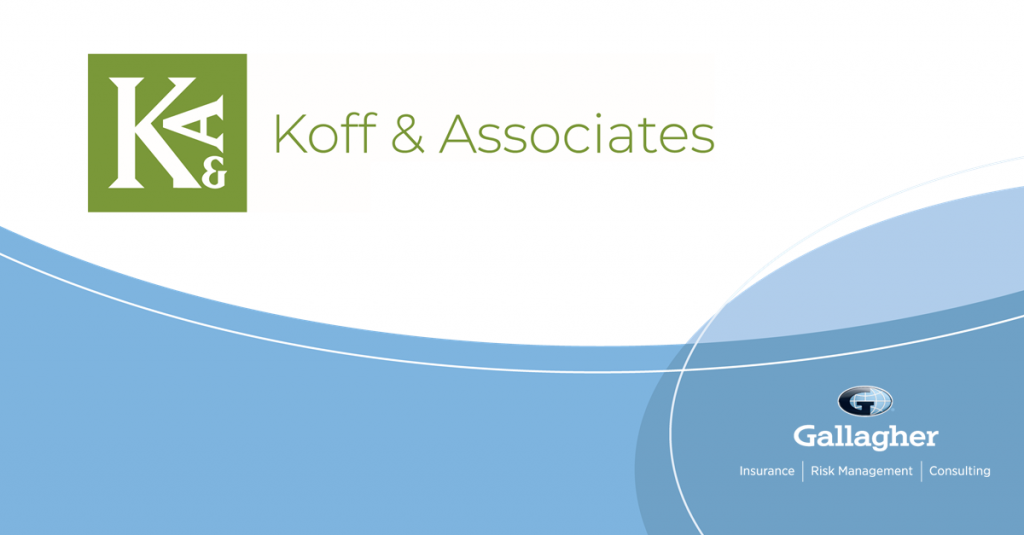 As one of the leading public sector human resources consulting firms in California for over 37 years, Koff & Associates takes great pride in providing our clients with outstanding client-centric services. Our guiding principle is to help optimize government HR systems for the greater good of our clients and the communities they serve. We do so by delivering premier, full-spectrum human resources services. Client satisfaction is of the utmost importance to us, and we strive every day to exceed expectations. With that in mind, we are excited to announce our most significant move yet to enhance the services we bring to our valued clients.
Koff & Associates has merged with Arthur J. Gallagher & Co., one of the world's largest and most respected consulting and risk management companies. With operations in more than 150 countries, Gallagher is a Fortune 500 company that has been recognized by the Ethisphere Institute for the tenth consecutive year as one of the World's Most Ethical Companies®.
Here is why this is such exciting news: We will continue to operate as an independent branch office with the same leadership, management, staff, and culture you have always associated with Koff & Associates. You should not anticipate changes in the people you have relied on to serve you over the years – we are not going anywhere! What this change will do is provide us greater opportunity to increase our services with better tools and resources.
The Gallagher BetterWorksSM concept complements our service delivery by offering a holistic approach to consulting services. Through this relationship, we are adding industry-leading knowledge and capabilities, including access to a wide scope of specialist resources ranging from health and welfare consulting to workforce engagement, retirement, training and development, in addition to an expanded national presence. We truly believe this new chapter will strengthen our ability to better serve you and your organization.
We are thrilled to provide you enhanced resources with this new milestone in Koff & Associates' continued evolution! Rest assured that we will make every effort to ensure this change is seamless from your perspective. We greatly value your support throughout the years and look forward to continuing to serve you and your team for many more years.