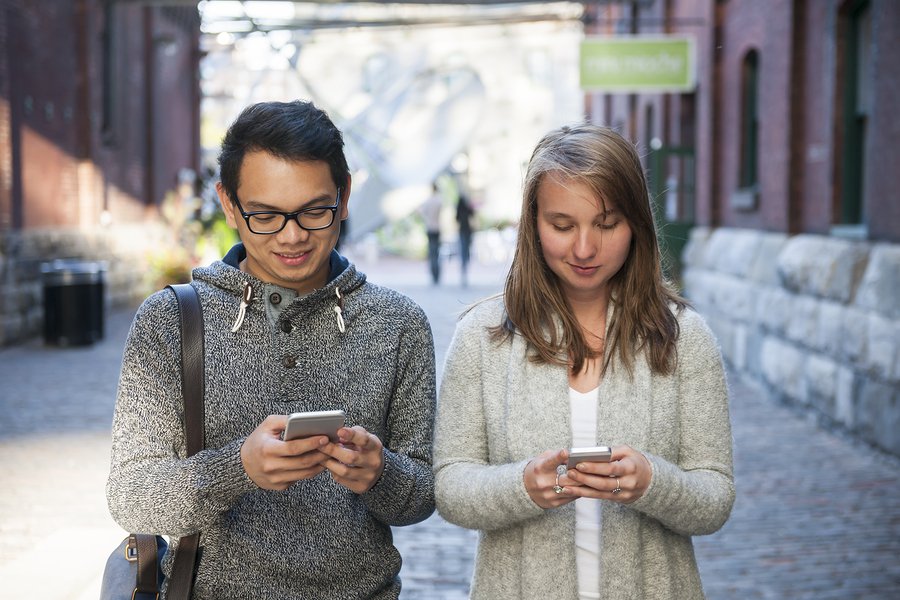 By Kari Mercer, Senior Consultant
Generally speaking, the workforce today is comprised of three generational groups:  Baby Boomers (born roughly in the years between the mid-1940s and the mid-1960s), Generation X (born roughly in the years from the mid-1960s to the early 1980s), and Millennials (born roughly in the years between the early 1980s and the early 2000s).  Millennials, or Generation Y, present unique employment characteristics that set them apart from generations that have come before them.
Generational Shift
Several significant events occurred during their childhoods and/or young adult lives that have helped shape this generation's view on career and employment.  These events notably include the emergence of technology and the recession of 2008.  With many Baby Boomers once again considering retirement after a recession-driven postponement, the workforce is facing a mass exodus of Boomers in what some are calling the "Silver Tsunami."  As a result, there will be a shift in the make-up of the workforce to a much higher percentage of Millennials.  This can potentially have a negative impact on public sector employers since those unique characteristics of the Millennial employee can pose significant challenges to the ability of public sector agencies to recruit and retain quality employees.
Benefits Apathy
First, Millennials tend to be apathetic toward those benefits that have traditionally been the cornerstone of the public sector's recruitment and retention efforts including attractive retirement benefits, healthcare packages, and longevity incentives.  In fact, a study conducted by EY (formerly Ernst & Young) in 2013 shows that while 29% of Baby Boomers identify these benefits as the most important non-cash perk of employment, only 17% of Millennials agree.
Job-Hopping
Next, Millennials have a high degree of adaptability (41% versus 10% for Baby Boomers according to EY).  This level of employee adaptability can be very valuable to an employer.  However, against the backdrop of unpredictable employment caused by the recession, it contributes to Millennials placing much less value on workplace longevity and the benefits that correlate thereto.  Also known as the "job-hopping generation," a Gallup poll in 2016 found that 6 out of 10 Millennials were open to new employment opportunities, which is 15% higher than reported by Baby Boomers and Generation X counterparts.  The same study also found that 55% of Millennials are disengaged in the workplace.
High Value on Technology
Further, in addition to having apathetic views on historically valuable public sector employment benefits, Millennials put a high value on technology.  In fact, outdated software and hardware play such an important role in shaping Generation Y's workplace experience that it actually contributes to important employment decisions such as accepting job offers and separating employment.  Since up-to-date technology is often outside of the reach of public agency budgets, it is often not possible for public agencies to stay on the cutting edge of technology, thereby putting them at a disadvantage compared to the private sector.
Positive Attributes
With some of the unique challenges that Millennials bring to the workforce, they also bring many positive attributes that can be of tremendous benefit to public agencies.  More than any generation before, Generation Y has a high level of social and environmental consciousness that is integrated into their everyday activities which means these ethics permeate their actions and decisions while at work.  Millennials have a deep desire to positively affect the world around them, and the public sector has a distinct advantage over the private sector in offering career opportunities with the intrinsic value Millennials seek.  The technological and social media savviness of Millennials together offer innovative ways for agencies to engage and interact with their constituents.  And the adaptability that has contributed to the "job-hopper generation" nickname can also be very helpful in creating a more responsive and efficient organization.
Embrace Differences
As with each generation, Millennials enter the workforce with unique challenges and valuable attributes.  The key as managers and HR professionals is to develop philosophies and practices that identify and maximize the benefits of this employment relationship.
Contact us to discuss the unique attributes of your own organization.