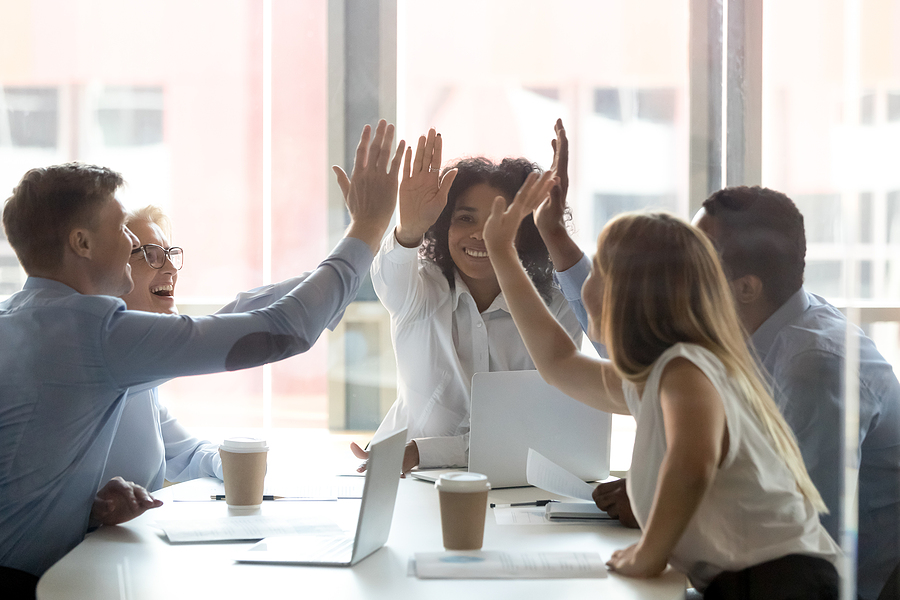 Nearly every recent article we have read about Diversity, Equity, and Inclusion (DEI), begins something like, "In the wake of major social and political changes . . . diversity initiatives, programs, and challenges are being re-evaluated."
In recent months, we have begun to have frequent, deep, and direct conversations about issues that have been present since the inception of this country. The work that is needed to make a real difference is to ensure there is continued progress, building upon decades of glacial speed movement, to reach the next level of advancement towards DEI. There is a long road ahead just as the road behind us has been long.
Colonial Laws for Early Settlers and Truman's Executive Order
In the Western World, how settlers perceived differences among groups can be traced back to the 16th and 17th centuries, during the establishment of the 13 colonies when the United States of America was first being formed. Feelings and perceptions about there being differences between the African, English, Irish, and Indigenous groups, resulted in the creation of colonial laws that categorized individuals associated with these groups. Colonial laws divided people and allowed for unfair treatment. Systemic and institutionalized laws were created to segregate and exclude from the start.
However, the recognition of diversity (in terms of inclusion) was first introduced in Congress in 1943 with, arguably, the first equal employment legislation that President Truman ultimately signed in 1948: Executive Order 9981 which desegregated the armed services. The legislation did not expressly forbid segregation, but it resulted in 95% of African American soldiers being able to serve in integrated units by 1953. The next big evolution occurred during the Civil Rights Movement of the 1960s that brought us the Civil Rights Act and other legislation that is still in place today.
Current Events Create Momentum
When we look back at the recent history, it is evident that the trajectory of creating legislation, processes, and policies that have led us to becoming a more inclusive society is something that has been in progress over the last 60 years. DEI efforts have always been a marathon, have always been something to focus on, and have always required ongoing attention. We are embarking on the next phase of our progress as a society and as public sector HR practitioners, and the current events of this past year have become the catalyst to push for movement towards implementing changes that result in real inclusion rather than just checking off the EEO boxes. This is the next level.
Progress is Achievement
We begin this next level work with the perspective that we start where we are, on a personal and organizational level, wherever that is, and at that level, determine how we measure progress. This is not a new topic, it is not new information, and we already knew there was an issue. The difference now is that there has been an inordinate amount of recent attention on DEI and individual self-awareness. We should use that momentum to take massive and meaningful action to make appropriate changes, have difficult conversations, and take on the hard projects that allow for progress toward unraveling systemic issues.
The challenge is to think of this topic as more of a shift in how we approach everything we do in Human Resources and organizational leadership in general. The achievement is in the progress itself and the consistent, steady, maybe even sometimes slow movement towards effectuating real change, which goes beyond numbers, metrics, and quotas that may merely demonstrate an interest in an area for the optics of it.
Buzz in the Civic Atmosphere
As a public sector HR services firm, Koff & Associates knows that every agency we work with is at a different stage related to DEI and the conversations that are taking place already range from neutral, even a bit guarded, to much more direct, assertive, and perhaps even uncomfortable. Organizations are determining how to approach personal development elements, how to establish or advance an inclusive culture, what elements of the discussion to focus on, and how to have the dialogue with leadership and elected officials.
There is a buzz in the civic atmosphere around DEI conversations as we all try to take advantage of momentum and the permission to dig deeper, and we must keep reminding ourselves that it is not a race. These are ongoing conversations and subjects, and we will continue to discuss and determine next steps and how to measure progress. DEI is a journey towards achieving optimal performance, and similar to the subjects of leadership, personal growth and development, or performance management, the focus on DEI doesn't go away, it evolves, and there is no end to the conversation, only the next level.
Free Webinar Explores Implicit Bias
As part of reaching for the next level of DEI, K&A has built, exclusively for our public sector audience, a free webinar conversation where we will explore Implicit Bias and what it means for your organization. Mark your calendars to join us on Monday, November 9th at 10:30am, when we will deliver important content. We will invite you to provide your perspectives and give you some tools to take away to help evaluate you and your organization. We want to meet you where you are and help you determine what the next level is for you.