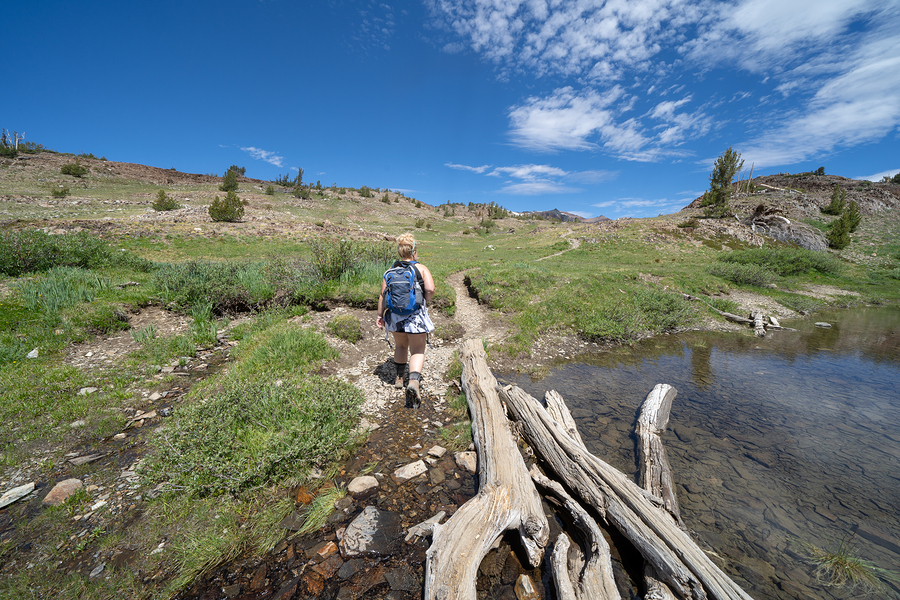 To celebrate our 35th anniversary, we want to pay tribute to our founder, Gail Koff, by sharing the journey that led to the creation of Koff & Associates and the dauntless pursuit of excellence in public sector Human Resources services.
It was a new frontier for Gail Koff. Just after graduating from college, marrying, and moving to California, she accepted her first job working in Human Resources at the California College of the Arts. She found herself surrounded by artists, without a lot of guidance, and in need of greater knowledge to serve the organization's HR needs, so she spent her evenings at UC Berkeley learning about HR.
After 7 years, she was ready for her next adventure. She accepted a job with the Central Contra Costa Sanitary District. Despite being a decades-old organization, there was no formal HR department. Gail created the HR organization from scratch: policy development, employee handbook, and HR procedures. She had a tremendous opportunity to try new, innovative practices due to a supportive general manager.
In 1984, Gail wished to step back into family life and take a year off, but it was not meant to be. An attorney connection called to lure her onto a new path, helping to build an HR infrastructure at Brookside Hospital in Richmond, California. There she honed her labor relations skills by working with twelve different unions and employees who worked on a 24-hour/day clock.
At the same time, she was exploring a new direction by building her own consulting practice, and applying her skills in labor management and policy development while focusing on the wastewater industry. Her active memberships in organizations such as CASA (California Association of Sanitation Agencies), ACWA (Association of California Water Agencies), and IPMA (International Public Management Association for HR), also provided her with many connections and her practice grew.
Focusing on the public sector was a natural fit and Gail incorporated in 1984 as Personnel Management Consultants. She later changed the name to Koff & Associates when she learned that clients used her last name, Koff, instead of the company name on speed dial. Her practice continued to grow from word-of-mouth and referrals. She earned a reputation for solid labor relations work, focusing on mediation and policy work, and building comprehensive organizational human resources programs.
Her practice expanded in the 1990s when she hired associates and partnered with Sheryl Lindquist-Snyder, a veteran public sector HR Director who led the expansion into Classification and Compensation studies. With a broadened scope of services, the firm grew throughout the state of California.
Gail and Sheryl pioneered a unique hands-on approach with both management and employees. Gail and her associates instilled a sense of respect for each employee and their work during the interview process for Class and Comp projects. Gail fondly remembers an interview with a man who was a grass cutter. He was so enthusiastic about which blade he used for cutting grass in different areas. She listened intently as he explained each of the special blades, appreciating the passion and pride in his work. "We try to be transparent and fair. We really respect each employee coming in and describing what they do," said Gail. The principle that Gail used with all of her clients is still part of the foundation of K&A's current classification and compensation methodology.
 Gail's favorite part of her job came at the end of a compensation study when she submitted her report to the governing body of the client agency (City Council, Board of Directors, etc.). She enjoyed the process of guiding them to understanding her recommendations, feeling pride in seeing her recommendations implemented, and both the agency and its employees benefiting from the results of the study.
As the business grew, so Gail's family expanded. She was always mindful about balancing the growth of the business with the needs of her family and two children. This guided her decision to turn down work with large, private sector companies and focus on the public sector. "Some firms grow too big, too fast and lose the quality of their services," Gail said.
As K&A continued growing, Gail became so wrapped up in the business, she was missing out on other opportunities. She knew it was time to transition out of the business. She believed that for the business to continue to be successful, it would thrive under dual leadership. She was confident transferring and selling the business to Katie Kaneko and Georg Krammer due to their complementary skill sets and after grooming and mentoring both of them. She has a lot of respect for how they have grown the business.
"It is so exciting to me to know that K&A continues to thrive. I consider K&A to be my third baby!" exclaimed Gail during a recent interview with her to craft this story.
Today, K&A is twenty-five team members strong and has satellite offices located throughout California and the western region. Classification and compensation studies are still the core business and recruitment services have grown into another of the firm's core services. In addition, K&A offers training and development, performance management and incentive compensation programs, policy/procedure development and employee handbooks, HR audits and serves as off-site Human Resources Director for smaller public agencies.
K&A is proud of thirty-five years of client partnership and continues to look for ways to provide tools to our client agencies to help them better serve their communities.