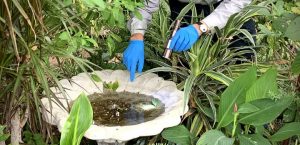 The Position
The General Manager plans, organizes, manages, and provides administrative direction and oversight for all 132 District staff, functions, services, and activities; provides policy guidance and program evaluation to the Board of Trustees; coordinates District services and activities among District departments; fosters cooperative working relationships with intergovernmental, regulatory agencies, and various public and private groups; and performs related work as required. This position is also responsible for preparation and administration of the District's $18.8 million annual budget and budget priorities. Solid experience in finance, policies and procedures administration, and human resources are important. This position will report to and work collaboratively with a 37-member Board of Trustees and requires strong knowledge of public meeting process and protocols.
The Ideal Candidate
The ideal candidate is a visionary, strategic, and compassionate leader and effective communicator; possessing extensive expertise managing staff and creating organizational structure with a focus on collaboration and efficiency. As the General Manager interacts with a variety of internal and external stakeholders, exceptional interpersonal skills and political acumen are of the utmost importance. The successful candidate will have a proven track record creating efficiencies and implementing best practices, while establishing strong relationships inside and outside the organization, with Trustees, and within state and national vector associations. The ideal candidate will possess a passion for public service, a high standard of professionalism, and be transparent, fair, and equitable.
Please check the Job Brochure for more detailed information!