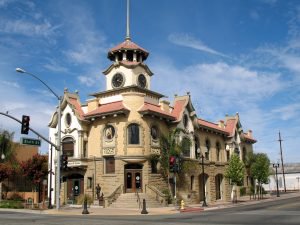 The Position
Under the general direction of the Administrative Services & Human Resources Director/Risk Manager, manage, plan, coordinate, participate in, and supervise the activities of the Fleet Section including all new vehicle purchasing, vehicle maintenance, and vehicle disposal. Assigned functions are equipment and vehicle mechanic services which City personnel and contractors provide. This is an exempt, mid-management level position that is charged with managing the Fleet function to include related regulatory compliance requirements and reporting. Work is performed using considerable independent judgment and initiative and is reviewed by means of conferences and analysis of objectives and results accomplished.

The Ideal Candidate will:
Possess exceptional leadership, management, supervisory, and oral/written skills preferably in municipal setting.
Have at least six years of consistent and progressive fleet management experience in support of a similar fleet operation for a local government.
Have hands on experience procuring and maintaining police, fire, and public works related vehicles and equipment.
Have strong grant writing and grant administration skills related to procurement of light duty transportation vehicles, alternative fuel vehicles (i.e. compressed natural gas vehicles and/or liquid propane gas vehicles), and heavy duty electric vehicles.
Have a high work capacity with the ability to manage personnel along with a very busy workload with competing project deadlines.
Be a highly motivated self-starter that requires very little direct supervision.
Have interpersonal skills that include clear and creative communication to understand and resolve various fleet-related issues.
Have strong computer skills with the ability to effectively use technology to get the job done efficiently.
Have participated in recent related training and education programs to keep fleet management knowledge and skills current.
Be involved in various fleet groups and organization focused on current and future trends in the municipal automotive industry.
Be highly reliable and dedicated to the city's fleet management services to include working extended hours, evenings, weekends, and holidays to get the job done.
Have a positive, "can do" attitude with excellent customer service skills.
Examples of Duties / Knowledge & Skills
Plan, organize and schedule activities related to fleet and equipment maintenance; establish work priorities involving vehicle and equipment maintenance, repair, and purchases/replacements; plan and schedule fleet and equipment maintenance/repair activities; develop programs for routine and preventive maintenance of vehicles and equipment.
Receive, evaluate and process work requests from City departments; establish divisional goals and objectives and determine work priorities and methods of achieving goals and objectives.
Apply City and Department policies, procedures, rules and regulations pertaining to the work and the work group; establish divisional policies, procedures and rules pertaining to the work group.
Manage and supervise subordinate employees; prepare and present work appraisals and performance evaluations; initiate disciplinary action as necessary; and identify and/or resolve subordinate complaints; provide and/or conduct staff training.
Coordinate computerized system to track vehicles and equipment, work orders, time and materials, and prepare periodic charge-back reports.
Coordinate projects and vehicle/equipment purchase with other City work units and outside contractors; assist in the determination of the need for use of contractors; prepare contract documents, vendor qualifications and Request For Proposal (RFP) specifications and requirements; participate in vendor/contractor selection; administer contracts.
Inspect work by employees and contractors in progress and upon completion to insure compliance with standards and specifications; advise customer departments of work in progress, operating problems and actual or potential delays.
Perform diagnostics and repairs on specialized vehicles and equipment as may be required or in emergency situations.
Develop and administer the five-year operating budget and the 20-year capital improvement budget, and monitor expenditures; recommends changes to the budget and provides documentation to support recommendations; perform budget analysis and project cost of divisional operation including staffing, equipment and supplies; develop cost of vehicles and equipment maintenance and replacement; project the useful life of vehicles and equipment and develop and recommend replacement schedules.
Prepare and distribute a monthly fuel consumption report to the Executive Group for all departments.
Prepare and coordinate surplus vehicles and equipment for disposal to a third-party auction company.
Prepare an annual Reporting Transmittal for the State of California Fleet Smog Check Program.
Prepare and maintain accurate documents to comply with the State of California Biennial Inspection Terminals Program.
Prepare and submit required annual reporting documents to the State Board of Equalization and the State of California Department of Toxic Substance Control.
Manage and coordinate all Underground Fuel Storage and automated fuel data system for required testing by a third-party contractor to comply with all local, county and state regulations.
Manage and maintain accurate and important documents to comply with the Department of Motors Vehicle regulations.
Prepare periodic reports and summaries; and direct and participate in the maintenance of necessary records.
Respond to questions, complaints and emergency calls and take appropriate courses of action.
Responsible for the maintenance of safe working conditions and practices. May serve on the city-wide safety committee and/or accident review/risk management committee.
Serves as a liaison to City departments and other agencies relative to assigned areas of responsibility.
Assist in the selection process for assigned personnel.May participate on an oral or practical board with other inter-city departments and other government agencies.
Attend and participate in multi division/department boards, committees or work groups related to fleet operations.
Attend and participate in professional groups and organizations to network and stay abreast of new trends and innovations in the field of fleet management as well as the automotive industry.
Perform related work as required.
Minimum Qualifications & Requirements
Education equivalent to an AA degree in automotive technology, automotive/equipment maintenance or a related field. The City of Gilroy retains the sole right to determine equivalency of education.
Six (6) years of recent experience in fleet and equipment maintenance and repair, including two (2) years of supervisory experience at a lead worker level or higher. Experience with large and/or specialized vehicles such as fire engines, police cars and Sewer System Trucks, vehicle purchasing programs, and environmentally friendly vehicles is strongly desired.
Additional years of related experience may be substituted for up to two years of the required education with one additional year of experience equaling one year of the required education.
Possess at least three valid ASE or equivalent certifications at time of hire and be willing and able to obtain additional ASE certifications that would assist in the performance of the job. The City of Gilroy retains the sole right to determine equivalency of certifications.
Possess and maintain a valid California Driver License and a safe driving record necessary to operate assigned vehicle(s). May be required to obtain and maintain a valid Class A California Driver License within twelve (12) months of hire. May be required to obtain endorsements. May be required to participate in the Department of Transportation Drug and Alcohol testing program, which includes submission to random drug and alcohol testing.
Pass a post-offer medical examination, which includes a drug test.
Is subject to weekend work, work on holidays, variable shifts and call back.
Prefer bilingual (English/Spanish).
Pass a Department of Justice criminal record check and background check for employment.
Prefer non-tobacco user.
COMPENSATION, BENEFITS, AND ADDITIONAL INFORMATION

Persons appointed to this position on a full-time basis will receive the following benefits:

Health Allowance and Flexible Benefits Plan
Depending upon the number of dependents the health allowance ranges from $852.03 to $2,250.05 per month for 2020 core health benefits. Subject to specific rules, a cash back program is also available with proof of other medical coverage. City employees participate in the PERS Health Program, and may choose their medical coverage from a variety of providers. The City's flexible benefits plan includes medical and dental coverage as core benefits. A range of optional benefits including vision care and medical and dependent care accounts are also available. A term life insurance policy equal to annual salary, long-term disability plan, and an employee assistance plan are provided at City expense.
Other Benefits
The City currently offers the PERS 2.5% at 55 pension plan for "classic" members and 2% at 62 for "new" members. Currently, the city pays the full employer portion of the retirement contribution for "classic" members and 50% of the total normal cost for "new" members. The "classic" member contribution of 8% is a pre-tax payroll deduction in lieu of social security; "new" members shall pay 50% of the total normal cost as set by CalPERS. Anyone hired on or after January 1, 2013 will be subject to the applicable provisions, retirement formulas, and plan benefits/restrictions associated with the Public Employees' Pension Reform Act of 2013.
Vacation, Sick Leave, Holidays – Annual vacation ranges from two to four weeks per year, based on years of service with the city of Gilroy. Employees accrue eight hours of sick leave each month. Employees receive 44 hours of personal leave time and 56 hours of administrative leave time in July of each fiscal year which must be used during the fiscal year (pro-rating in year of hire/separation). The City observes 11 paid holidays each year.
Medicare/Social Security – Employees participate in Medicare (1.45% for both the employer and employee) as this is a mandated federal program. City of Gilroy does not participate in Social Security.
Payroll – All City employees are paid monthly, on the first business day of each month for the prior calendar month via direct deposit.
Representation – Persons appointed to this position are covered by the Gilroy Management Association (GMA) Memorandum of Understanding.
APPLICATION PROCESS
If you are interested in pursuing this exciting career opportunity, there are four (4) required items that must be submitted in order for you to be considered:
A completed City of Gilroy online application form with supplemental questions completed.
A detailed resume that highlights your related skills and experience.
Cover Letter that explains your specific interest in the Fleet Superintendent position with the City of Gilroy.
A list of three work-related references with contact information (Note: references will not be contacted without candidate's authorization and this step is not completed until after the interview process.)
This recruitment is open until filled. Complete application packets will be reviewed as submitted and the City may schedule interviews at any time.
City Application Form – Candidates must complete the NEOGOV City of Gilroy application form for this position and submit online. Please prepare attachments prior to completion of the NEOGOV application as incomplete applications will not be accepted
Apply Online- Go to https://www.governmentjobs.com/careers/cityofgilroy
There you can apply online by clicking on the job title you are interested in and clicking on the "Apply" link. After viewing the Job Description, click the 'Apply' tab. If this is the first time you are applying using our online job application, you will need to create an account and select a Username and Password. After your account has been established, you can import your resume from LinkedIn, upload it from a saved document on your computer, or manually enter your personal information. This application will be saved and used to apply for future job openings. You will also be required to complete a supplemental questionaire.
Only the most qualified applicants with the most relevant experience and education will be invited to continue in the selection process. Candidates identified for further consideration will be required to submit criminal conviction information via a supplemental questionnaire. In addition, final candidates for the position are required to pass a background check, State of California Department of Justice criminal records check, credit check, required medical evaluation/testing, and drug screen, given at the City's expense, prior to appointment. If special accommodations are necessary at any stage of the selection process, please contact the Human Resources Department right away.
Attention: Communication regarding your status in this recruitment process will be conducted via e-mail. Be sure to include an e-mail address on the employment application. Applicants are responsible for notifying Human Resources of any changes to an e-mail address and/or other contact information.
THE CITY OF GILROY IS AN EQUAL OPPORTUNITY EMPLOYER AND SUPPORTS WORKFORCE DIVERSITY.