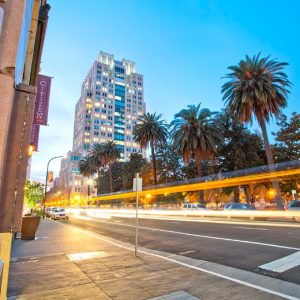 The Position
The Executive Director is an exempt at-will position and works at the direction of the Board of Directors and is responsible for the Association's day-to-day activities and operations. The Executive Director is required to be in Sacramento (particularly mid-week) to attend legislative hearings representing CALAFCO to the Administration and other stakeholders. The Association maintains a two-office suite in Sacramento. The priorities for this position will be working with and building solid business relationships with elected officials, budget management, partnering and collaborating with the Board on projects and programs, planning the Conference and other events which generate significant revenue for the organization, and conducting legislative outreach and advocacy. Other duties include and may not be limited to the following:
Manage and maintain (or oversee) all of CALAFCO's correspondence and files; coordinate corporate and association administrative business (e.g., elections, bylaws, policies and procedures, corporate filings, quarterly newsletter, annual report, magazine, etc.).
Develop the Association's biennial strategic plan as a result of the Board's biennial strategic planning retreat. Conduct an annual dashboard review of the Association's performance against the goals and objectives outlined in the strategic plan.
Supervise the work or services of the Administrator, contractors, and consultants.
Prepare and distribute, or review, all outgoing communications and mailing; respond to member and public inquiries and requests for information.
Support CALAFCO's public relations and membership recruitment/retention activities and programs, including education and training programs.
Organize, prepare agendas and staff reports, and staff all Board meetings including preparation, distribution and posting of Board agenda packages.
Manage and maintain the CALAFCO web site and various member's lists.
Ensure that CALAFCO is adequately represented at all significant hearings, including the use of the Legislative Committee or Board Members for this purpose; coordinate preparation of legislative correspondence, written testimony and oral communications; provide direct legislative information, regulatory monitoring, advocacy, and inter-agency communications with interface to LAFCo members; and build relationships with staff and members of Senate and Assembly Local Government Committees, and any other legislative committees pertinent to LAFCo's mission.
Serve as the Legislative Committee Chair, and prepare staff reports, meeting packages and meeting summaries for the Legislative Committee. Provide support for Legislative Committee work groups and maintain Capitol Track daily legislative update.
Establish and maintain working relationships with various associations representing governmental associations, non-profits, and other agencies.
Manage the logistics and finances of the annual conference, workshops, and educational programs.
Accept all other duties as assigned by the Board.
Please check the Job Brochure for more detailed information.