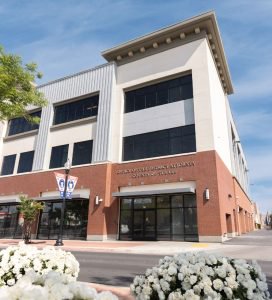 The Positions
The County is seeking qualified attorneys at all levels to perform professional legal work in the prosecution of criminal cases. Responsibilities include evaluating investigative reports; filing criminal cases; preparing pleadings, briefs, and points and authorities, as well as conducting legal research; examining and evaluating evidence; prosecuting cases in the courts and assisting less experienced attorneys in all phases of legal work or more complex cases.
The Ideal Candidate
The ideal candidates will have solid analytical skills, be dynamic, enthusiastic, and highly motivated. Excellent written and verbal communication as well as listening and interpersonal skills are necessary to work in this collegial and team-oriented environment. The successful candidates will enjoy working in a collaborative environment and have the flexibility to adapt to changing priorities, and will be highly motivated in seeking justice for victims of crime in the local community.
The County of Tulare's District Attorney's Office provides a culture where attorneys are given a high amount of responsibility and will have the opportunity to have a real impact and argue on jury trials in court quickly and often, as well as have exposure to high visibility cases in the earlier stage of their tenure; all of which can translate to rapid career advancement.
Please check the Job Brochure for more detailed information!