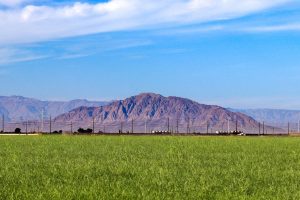 The Ideal Candidate
The ideal candidate will be an energetic, results oriented leader with exceptional communication skills and a proven track record of navigating culture change, identifying best practices, fostering strong business relationships and a collaborative teamoriented working environment, and the ability to achieve results through others. The successful candidate will possess a strong understanding of Social Services Agency programs and objectives, public procurement and budgeting practices, and County government. Key attributes also include responsiveness and political astuteness. The most qualified candidates will demonstrate their ability to lead a talented and professional staff and manage a large, complex, and challenging social services agency.
With new regulatory rules, eligibility requirements and continuum of care reform, the Director of Social Services will work closely with SSA leadership and partners developing and implementing business process improvements and best practices to meet the changing landscape and community needs. This individual will be expected to work well with county-wide departments and external stakeholders to establish positive partnerships, collaborating on strategies and policies to address new challenges and priorities including funding and homelessness issues. A background in long-term strategic planning and development would be ideal.
Please check the Job Brochure for more detailed information!