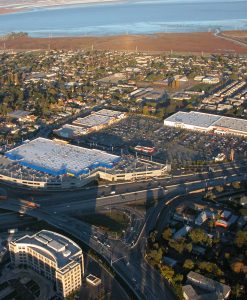 The Ideal Candidate
The ideal candidate will be an honest, ethical, and dynamic leader with a record of professional accomplishments that demonstrate the ability to effectively lead a diverse public organization. A proven record as an effective and collaborative leader—possessing confidence, excellent communication and interpersonal skills, strong technical and business acumen, and sound fiscal management skills—is essential. This challenging position requires a strong, visionary leader committed to quality improvement, customer service, staff engagement and inclusiveness, and performance management. The qualified candidate will be able to negotiate challenging political waters, while remaining focused on organizational goals, managing a solid executive team, and working with a passionate and involved City Council. The successful candidate will be a visionary, strategic leader and planner who can work with City Council, staff, union representatives, and other key stakeholders to achieve economic growth and improve the quality of life for all City residents.
The successful candidate will have demonstrated a solid track record of leading and managing municipal service initiatives in the areas of public safety, business and economic development, and public works. The ideal candidate shall have expertise in financial and budget management, agency administration, and the ability to maintain collaborative relationships with City Council, staff, and the community. The new City Manager will have excellent interpersonal abilities necessary to build and maintain solid relationships with elected officials, regional and national business partners, surrounding cities, governmental agencies, union representatives, staff, and the community through open and respectful dialogue. It is important to engage and embrace in the cultural diversity of the City.
Please check the Job Brochure for more detailed information!