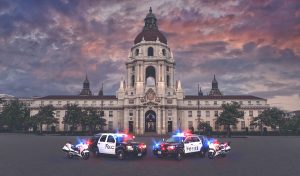 The Ideal Candidate
The ideal candidate will be a seasoned professional with demonstrated success working through leadership transition in a diverse community while leading a law enforcement agency effectively in proactive community policing. The successful candidate will be dynamic, open-minded, have excellent communication and interpersonal skills necessary to build positive working relationships and partnerships at all levels within the department, with other City departments and the entire community. The Chief will provide consistent communication and outreach to the Pasadena residents, businesses, and other key stakeholders; promote collaborative problem solving, involve citizens in fighting crime and establish successful relationships with outside organizations. The new Chief of Police will exemplify integrity and professionalism, while promoting service-oriented policing, engagement and partnerships throughout all levels of the department. The ability to lead by example, be a team player and instill accountability while treating employees and the community equitably and with respect will be essential to success. Successful candidates will be open to input, serve as an advocate for the department while balancing the needs of the City, have an inclusive problem-solving approach and embrace workforce diversity and inclusion.
It is imperative that City of Pasadena's Chief of Police understands the necessary relationship with the community and takes the opportunity to listen to and address community concerns with empathy, transparency, and understanding. Residents are engaged and having a Chief that is equally engaged and has a sense of being a part of this community while being open and present is critical for success in this position. Pasadena has a diverse population, so the new Chief must have experience in building local and regional partnerships while keeping a focus on protecting civil liberties.
Please check the Job Brochure for more detailed information.