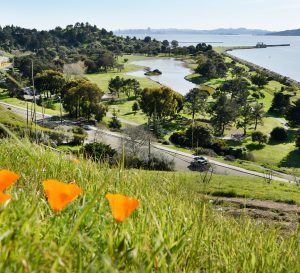 The Position
Under general direction, this position plans, organizes, directs and manages the design and construction of public parkland, recreational facilities and amenities within a framework of an environmental ethic in support of the Park District's mission of preservation and conservation of natural and cultural resources. Responsibilities include strategic financing; designing and constructing of sustainable, low impact, capital improvements, which strengthen the integrity and resiliency of the Park District's infrastructure, parkland amenities and facilities, such as nature centers, picnic areas, swim facilities, and regional trails. Provides organizational leadership and technical expertise for regulatory compliance and transparent contracting of approved capital improvements on public parklands. This position leads the implementation and contributes to the administration of the Park District's Five-Year Capital Improvement Plan; and, represents the Park District with external governmental agencies, elected officials, and various public and private groups. Performs highly complex professional assistance in support of the Park's District Executive Team and Board of Directors in the delivery of capital improvements and long-term capital improvement programs based on meaningful stakeholder engagement.
The Ideal Candidate
The ideal candidate will have the ability to bring about strategic change, both within and outside the organization to meet Park District goals. This candidate will have land design and construction experience and have the ability to develop new insights into situations, question conventional programs and processes. The ideal candidate is open to change and able to adapt to new information, changing conditions and unexpected obstacles. This candidate will be able to deal effectively under pressure, remain optimistic and persistent, even through adversity and be able to recover quickly from setbacks. The ideal candidate will excel in leading people toward meeting the Park District's vision, mission, and goals.
Please check the Job Brochure for more detailed information!