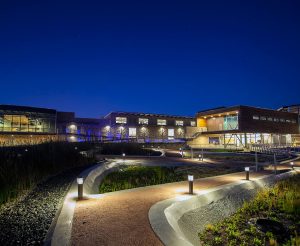 The Position
The Chief Financial Officer (CFO) is the key financial strategist for the City and serves at the pleasure of the City Manager. The City is looking for an individual committed to continuing to nurture a culture of integrity and professionalism, stability and credibility in the Finance Department by following sound financial policies and procedures, implementing best practices and internal controls, and providing clear, concise, and readily understood financial reports and projections. The key focus areas for this position over the coming years are:
Provide effective leadership and strong management.
Work collaboratively on forecasting and providing solutions to ensure a solid fiscal structure.
Support the Public Works department in developing and implementing the 5-year Capital Improvement Program (CIP).
Continue to close out the City's remaining audit findings and put internal controls/best practices into place to ensure strong financial standing.
Further improve the City's bond rating.
Provide mentorship and staff development opportunities to prepare the next generation of leaders.
The Ideal Candidate
The ideal candidate will be an inspiring leader, who is a proactive problem solver with the desire and confidence to work with City leadership in a highly visible role to carry out the mission, vision, and needs of the City. Excellent communication and interpersonal skills will be critical to build trust and confidence with the City Council, staff, and residents, so an individual who values open dialogue, and is willing to build consensus is a must.
Please check the Job Brochure for more detailed information!