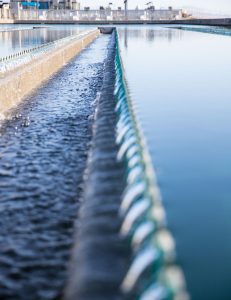 The Ideal Candidate
The ideal candidate will be a visionary, collaborative team-builder and strategic leader with extensive management and technical abilities. The successful candidate will be hands-on, creative, and solutions-oriented, able to create hybrid teams using a combination of internal staff, industry partners, and external consultants to build a culture of innovation and continual process improvement, teamwork, and an environment of high performance. Solid communication and interpersonal skills are necessary to establish positive working relationships; must be approachable and work well with individuals at all levels of the organization. The selected candidate will exemplify personal integrity, political savvy, dedication to public service, and a commitment to the core values of diversity, equity, and inclusion.
Solid knowledge of water issues and organizational structure, regulatory compliance, business practices and principles, the budget process, and administration are essential. The ideal candidate will be open to new ideas and be willing to incorporate those to enhance project success, be flexible and able to adapt to changing priorities, and will manage people and the creative process with inspiration. A successful candidate must show the capacity and tenacity to multitask and manage diverse activities, programs, and staff, while leading with diplomacy, inclusive communication, and positive motivational leadership.
The position requires a proven history managing design and construction of large projects, forward thinking, and a leader committed to excellence. Knowledge of local, regional, County, and State water issues, as well as foundational technical understanding of engineering fundamentals, particularly as it relates to the design of water facilities; experience developing and approving engineering standards and fulfilling engineering responsibilities to ensure safe, high quality, cost-effective designs are a must.
Please check the Job Brochure for more detailed information!