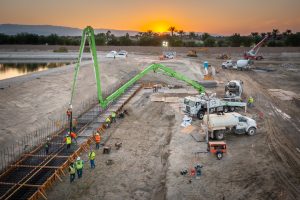 The Opportunity
Under direction, the Assistant or Associate Engineer (Sewer Collection, Wastewater Treatment, Non-Potable Water) Prepares and performs contract administration of a variety of non-potable water, water reclamation and sewer collection capital construction projects and other related maintenance/improvement programs. This includes preparation of bid documents, Board authorizations, contract summaries, negotiations in changes of contract scope, monitoring design costs and overall project budget.
Under general direction, the Assistant or Associate Engineer (Stormwater/Irrigation) plans, coordinates, and schedules civil engineering work involved in the planning, design, and construction of CVWD. Irrigation, Drainage, and Stormwater facilities; and to do related work as assigned.
Please check the Job Brochure for more detailed information!