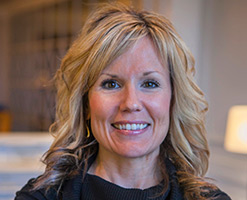 Kari's professional qualifications include over thirteen years of experience in the Human Resources field, including work in classification and compensation, employee relations, and recruitment and examination. Her experience includes both private and public sector Human Resources work for the County of Madera, County of Fresno, and Macy's. She gained experience in classification and compensation, labor relations, MOU administration, policy development and administration, recruitment and examination, and general human resources administration.
Prior to joining Koff & Associates, she specialized in conducting classification and compensation studies for multiple public sector agencies including cities, counties, and special districts.
Kari earned her B.S. degree in Business Administration with an emphasis on Human Resources Management at California State University, Fresno. Kari serves as a Personnel Commissioner for the City of Clovis and is a member of Central California SHRM.