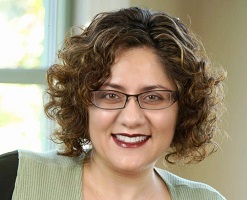 golbou's professional qualifications include over fourteen (14) years of experience in the Human Resources field, most recently serving as a Deputy Director and Director at County and City agencies in the public sector. Her focus has been in public and private sector Human Resources work for the County of Sonoma, City of Santa Rosa, Target Corporation, and Savant Consulting.
She has extensive experience in classification and compensation, recruitment and examination, organizational development and training programs, EEO, employee and labor relations, MOU administration, policy development and administration, ADA programs, risk management, investigations, discipline administration, presenting to Boards and Commissions, and general human resources leadership and administration.
golbou earned her B.A. degree in Psychology with a minor in French at University of California, Berkeley; her MBA degree with an emphasis in Human Resources Management from Sonoma State University; and holds several professional certifications. She serves as an instructor for Sonoma State University's Human Resources Certification course and has served for 3 years as a Board member for PASCO-HR, a Sonoma County Professional Human Resources Association.