Alyssa Thompson, Senior Project Manager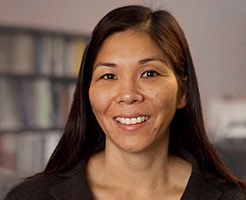 Alyssa earned a Bachelor's degree in Psychology with a minor in Sociology-Organizational Studies from the University of California, Davis, and a Ph.D. in Organizational Psychology from Alliant International University.  She brings with her over ten (10) years of human resources experience in classification and compensation analysis and development, performance management, affirmative action program development, and recruitment.  Alyssa also has experience in designing and conducting quantitative and qualitative research studies.
Since joining the firm in 2007, Alyssa has led and worked on over two hundred (200) classification, compensation, organizational assessment, and recruitment projects for cities, counties, and special districts.
Koff & Associates is one of the most professional and talented teams that I've had the pleasure to work with. They really know their craft and are diligent about getting the job done right, in a straightforward and user-friendly way.
President,
Next Marketing, Inc.